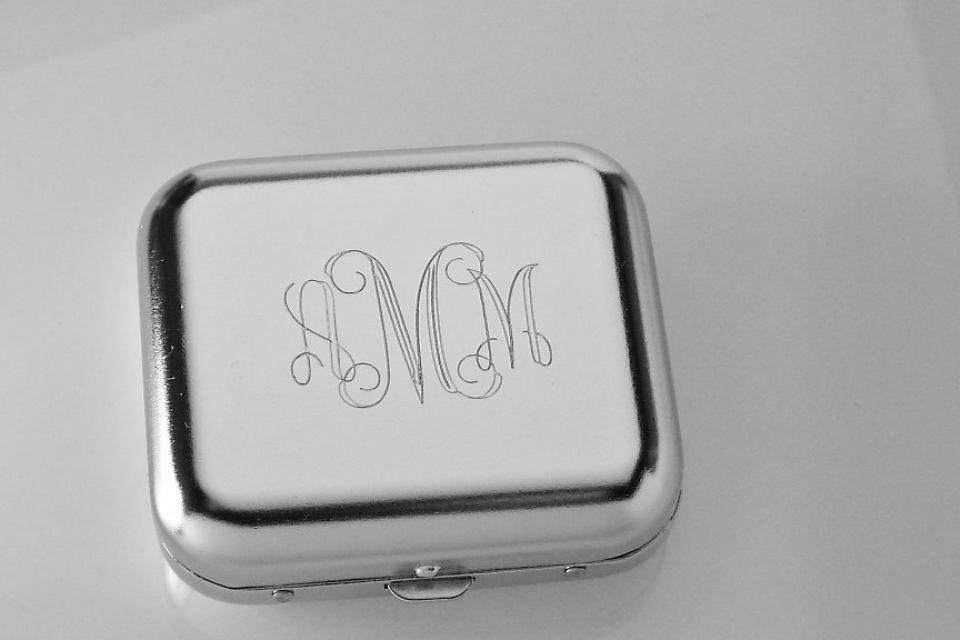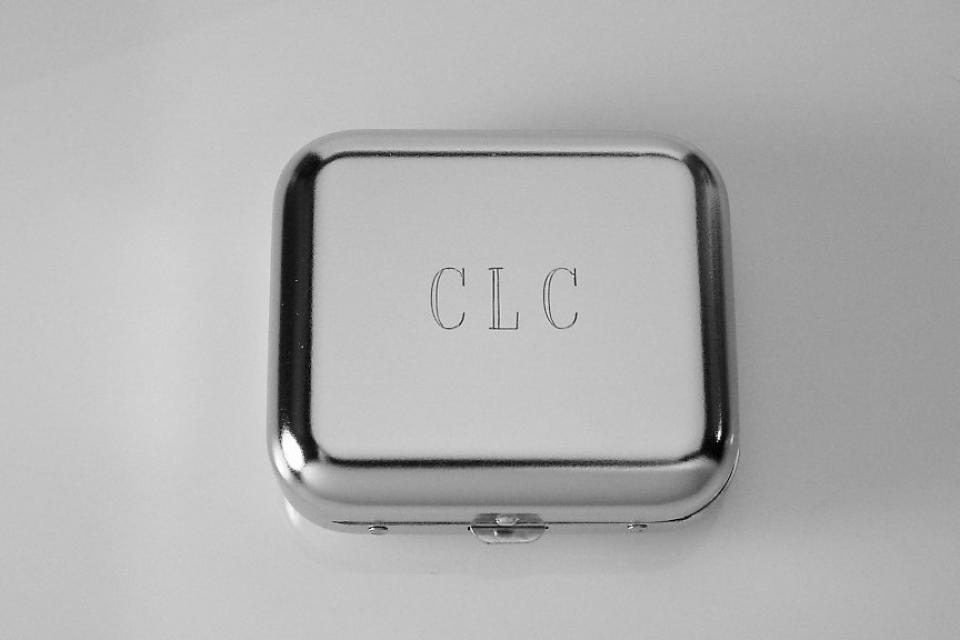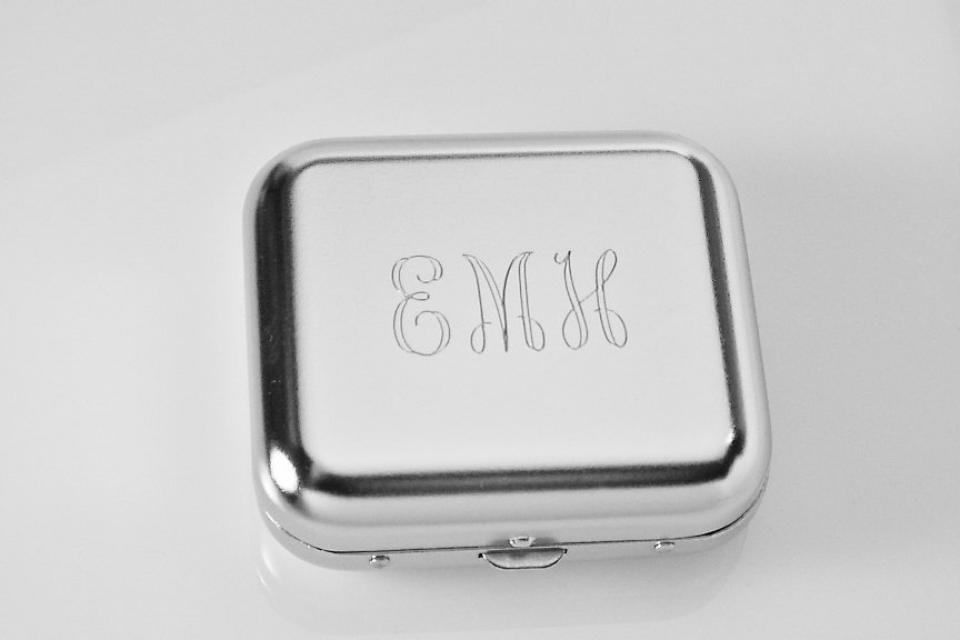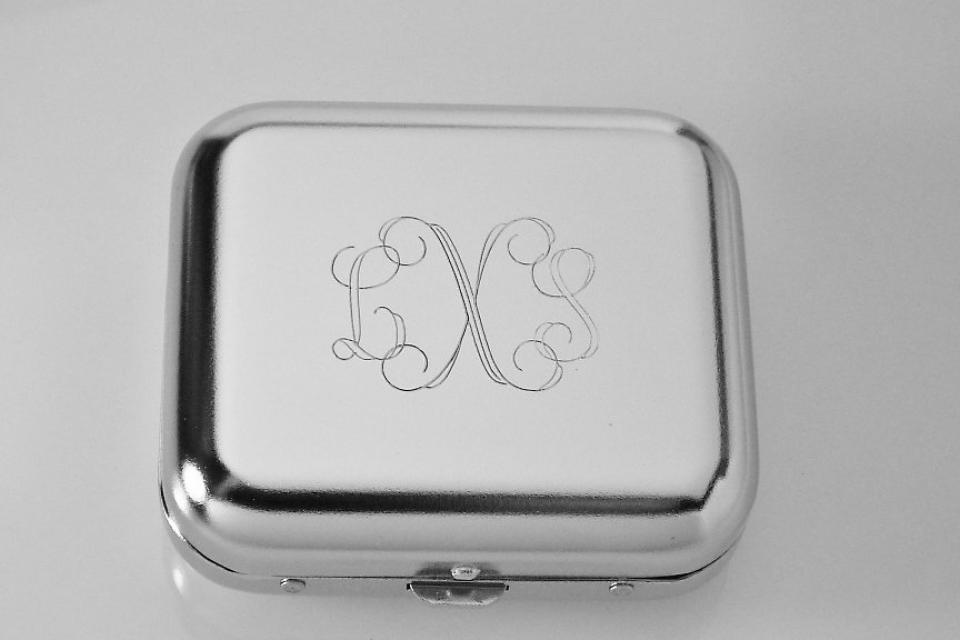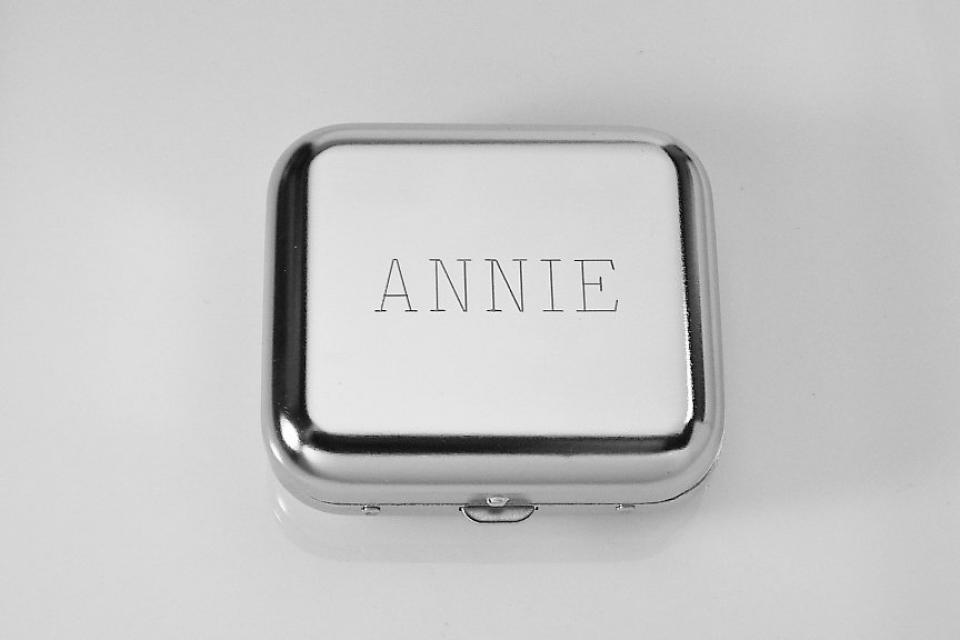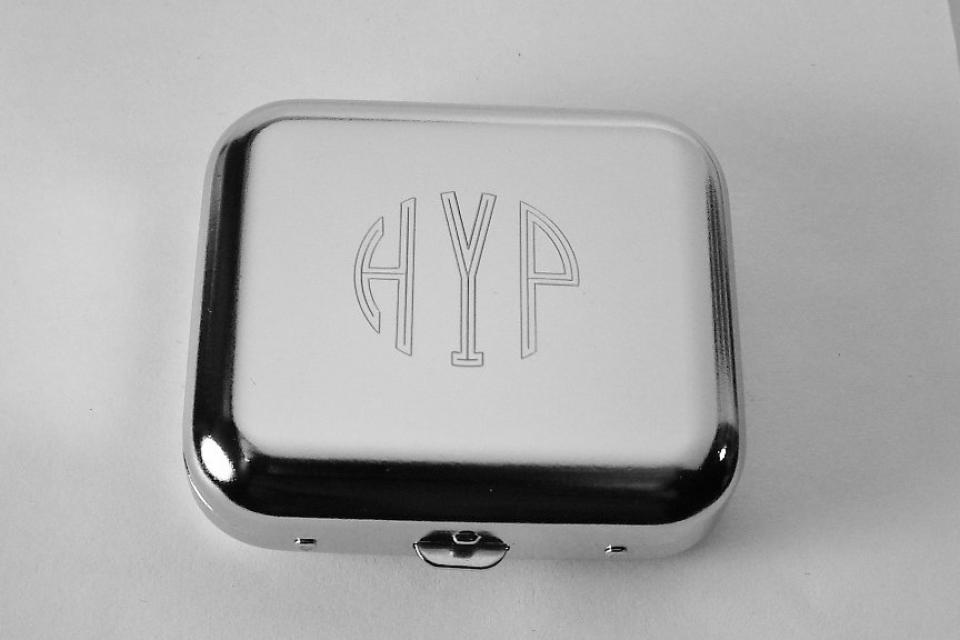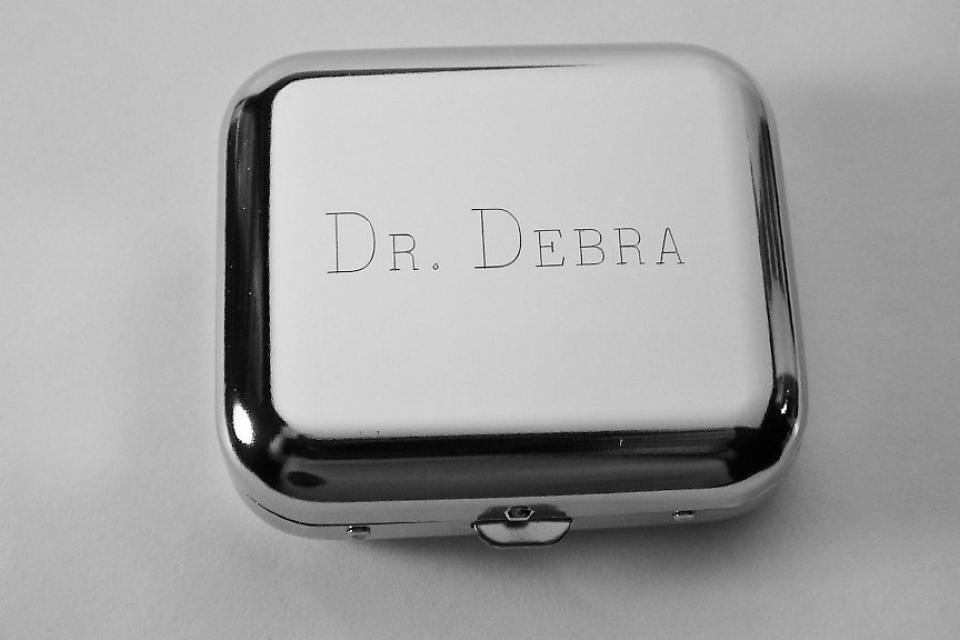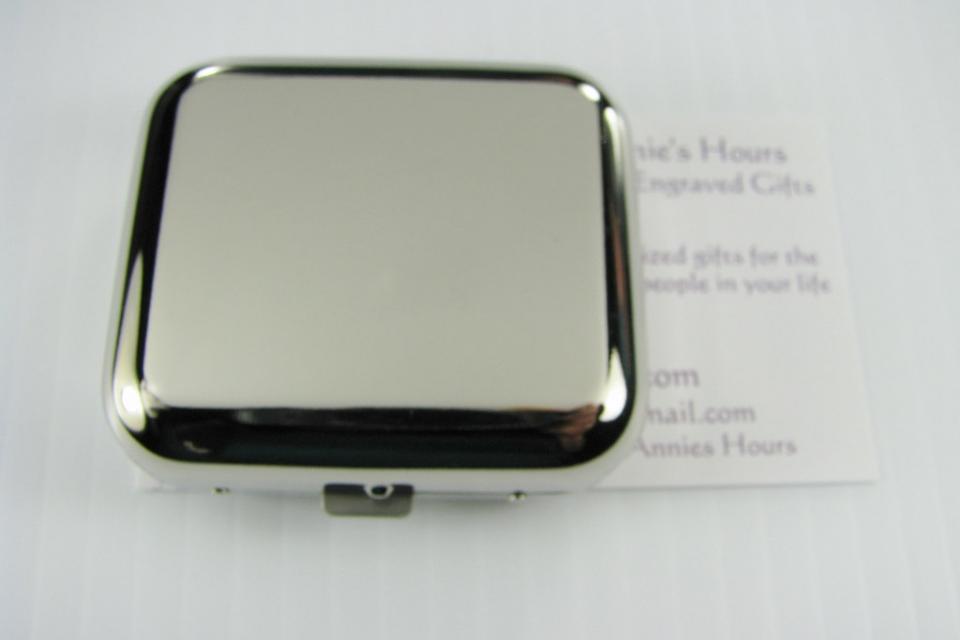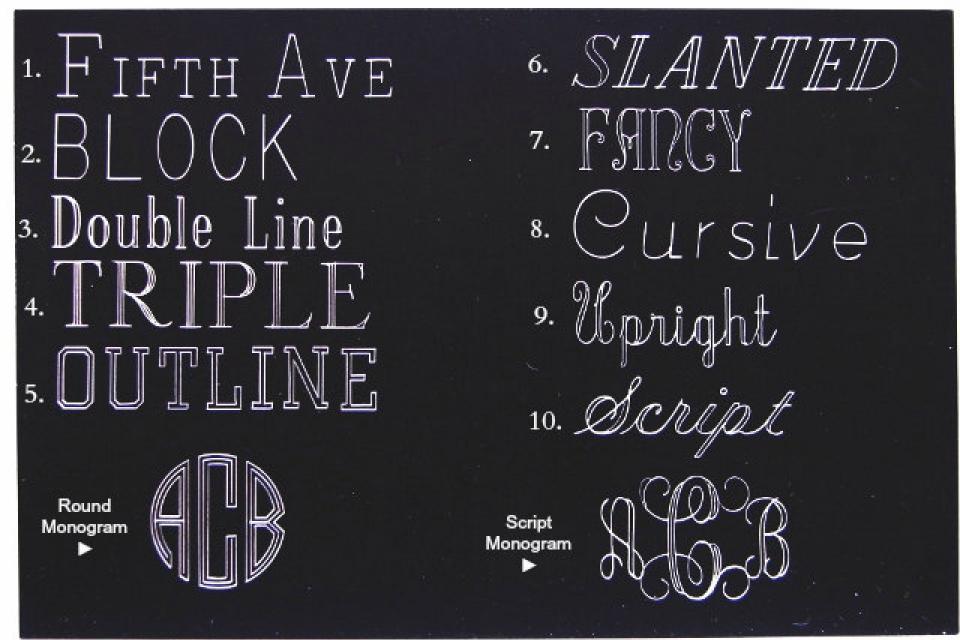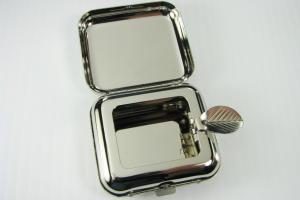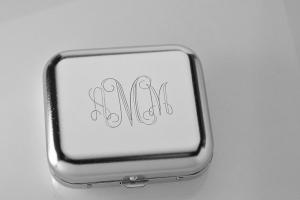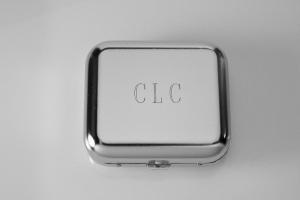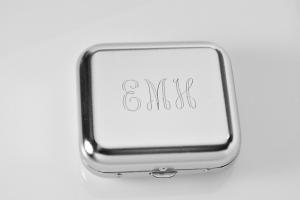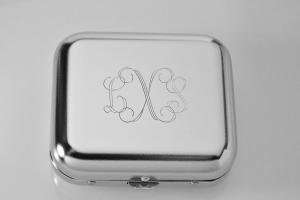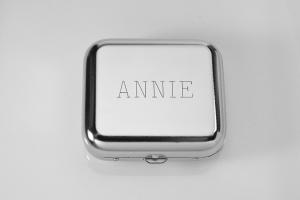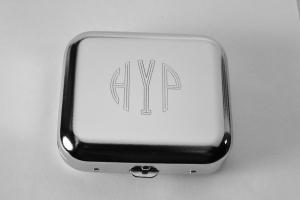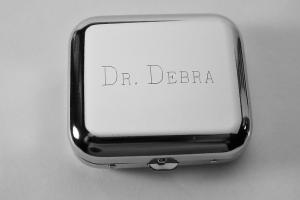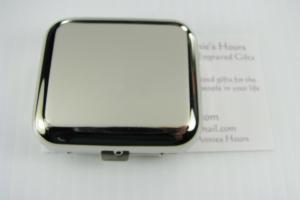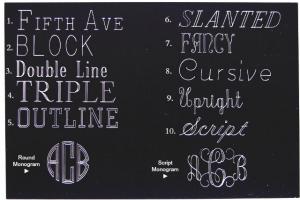 Custom Engraved Personalized High Polish Silver Portable Pocket Ashtray -Hand Engraved
A very handy gift for a smoker, this pocket ashtray is ideal for purse, pocket, or even to keep in the car. When closed this ashtray measures about 2.25" x 2" and is a little over 5/8" deep. It even has a cigarette holder built in!

The top looks great engraved with a monogram, a name, initials or even a short message!

**Note: The lid does not spring/pop open. Push the button to release the latch and lift up on lid to open. The ashtray is made this way to prevent it from accidentally opening in your pocket or purse.

To see more samples of my work, visit the photo galleries !