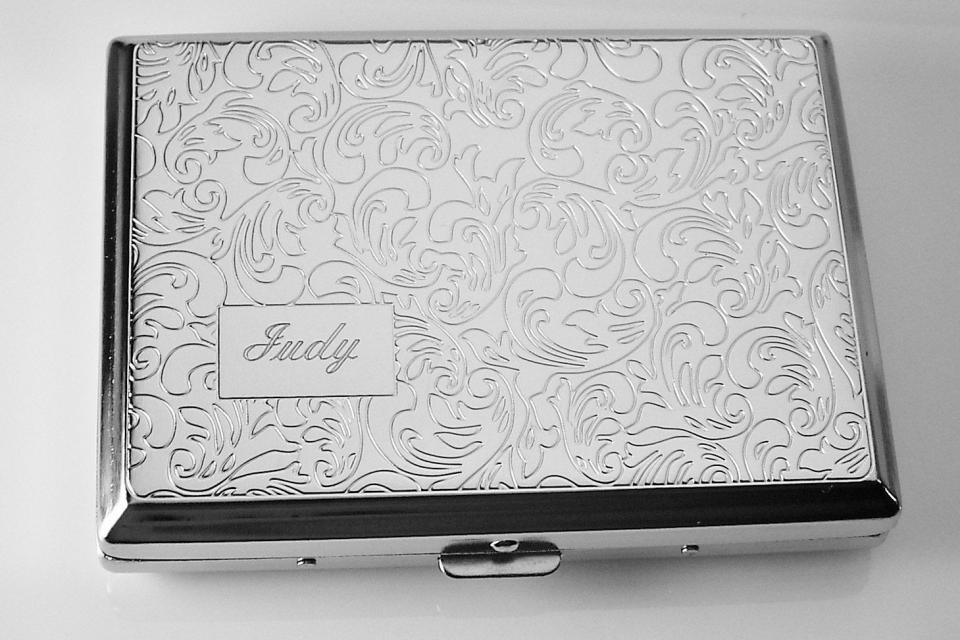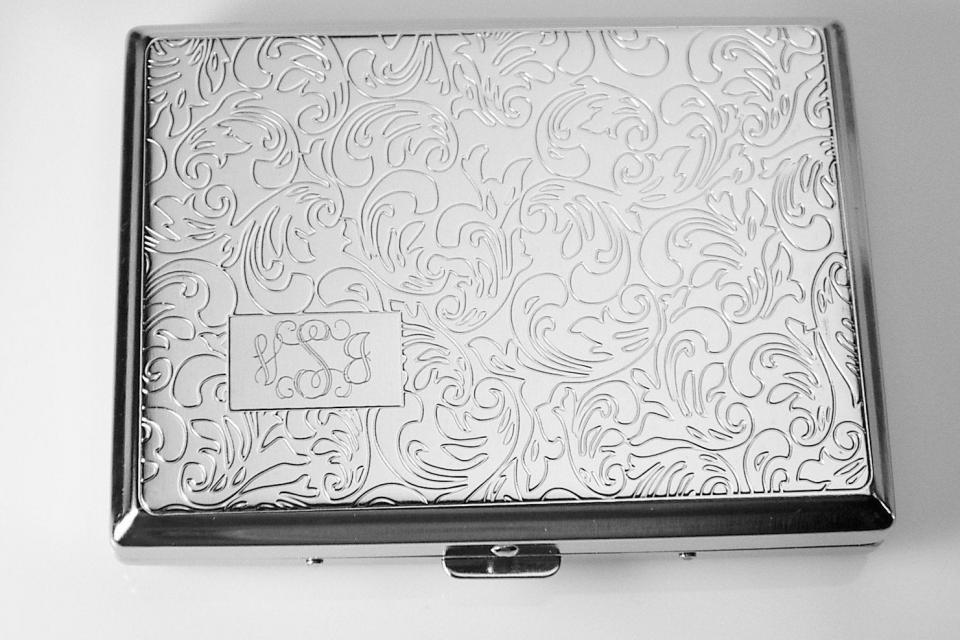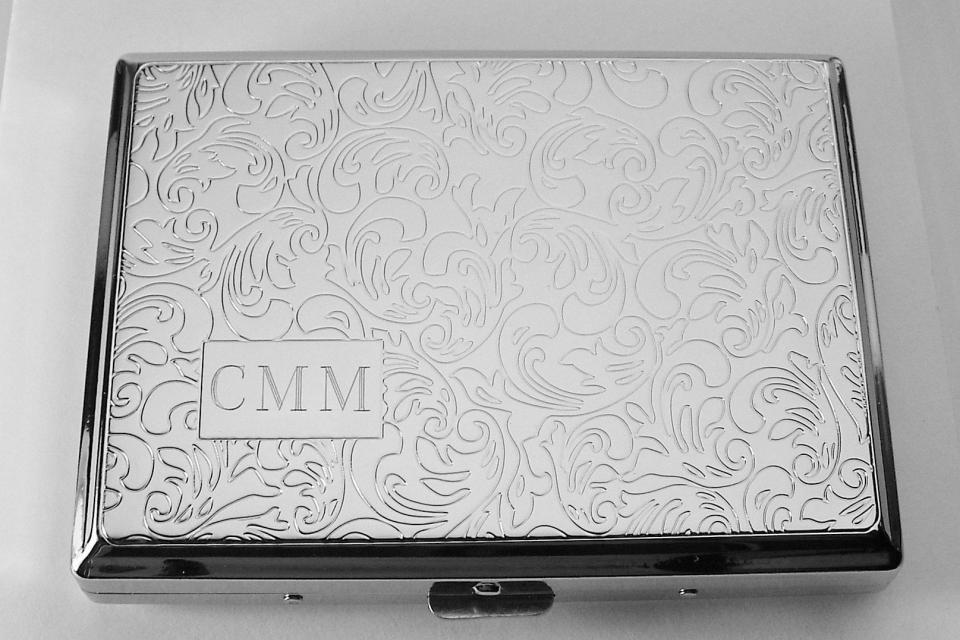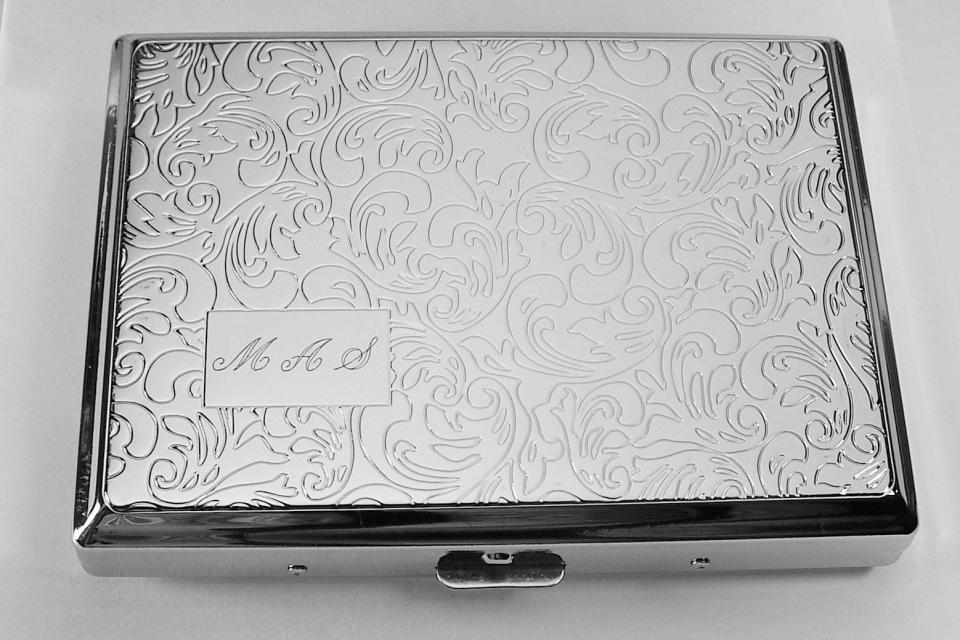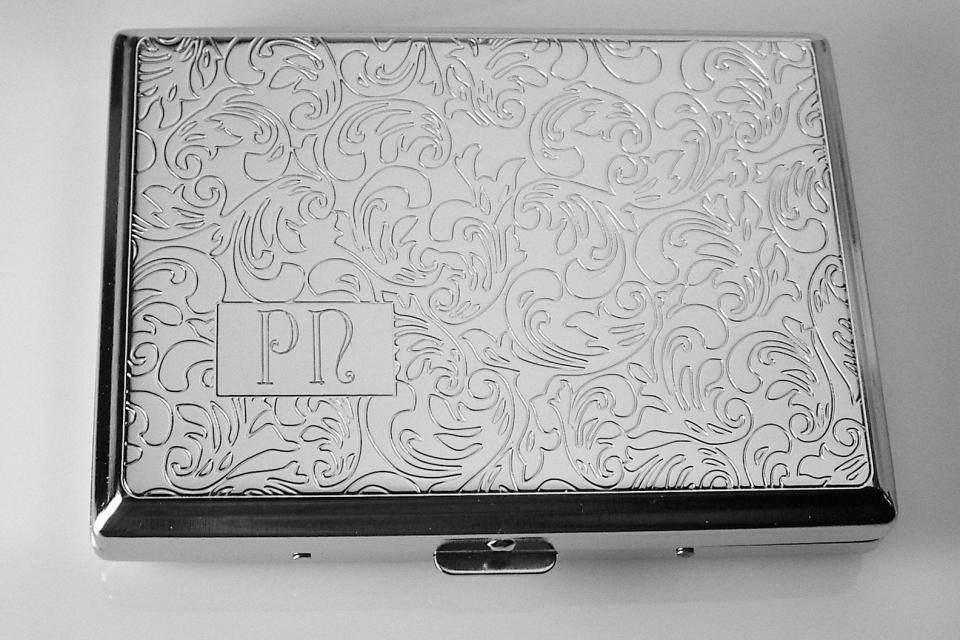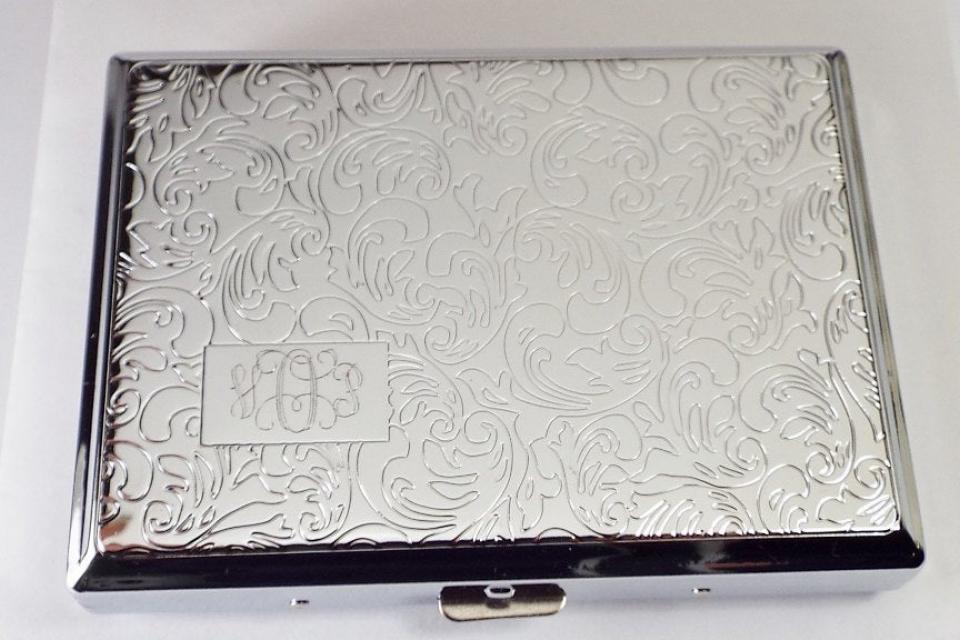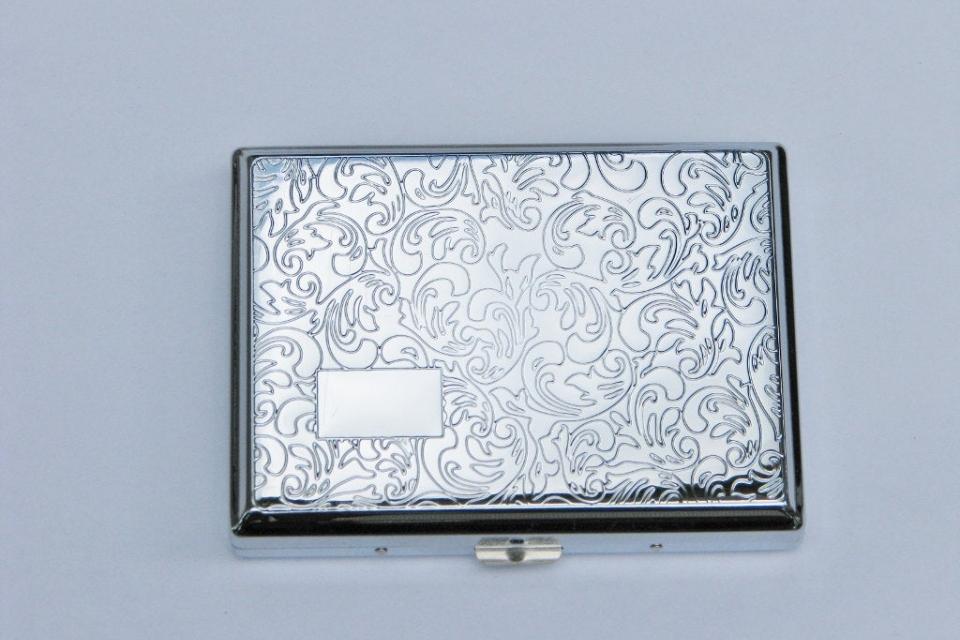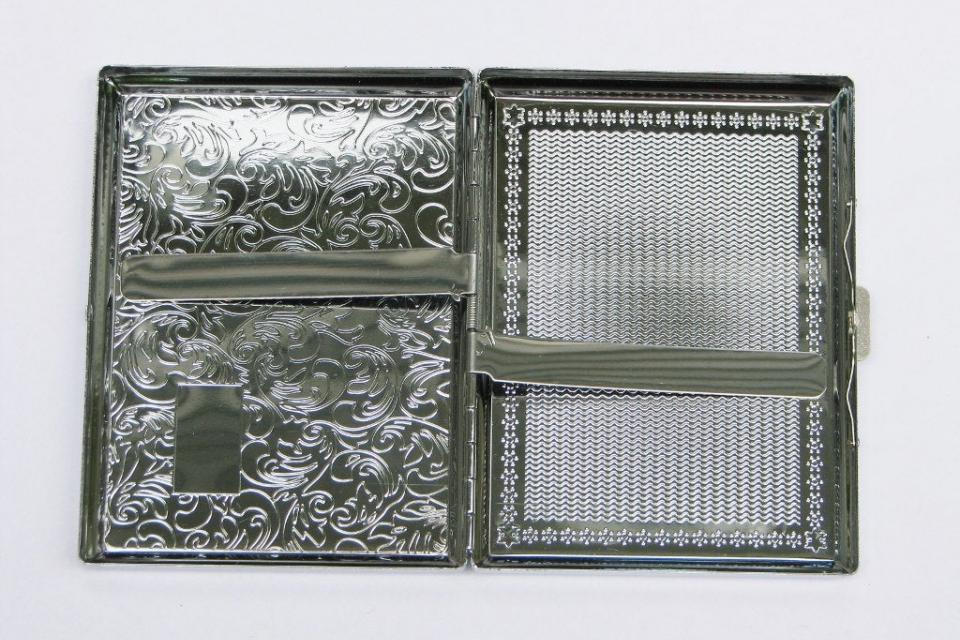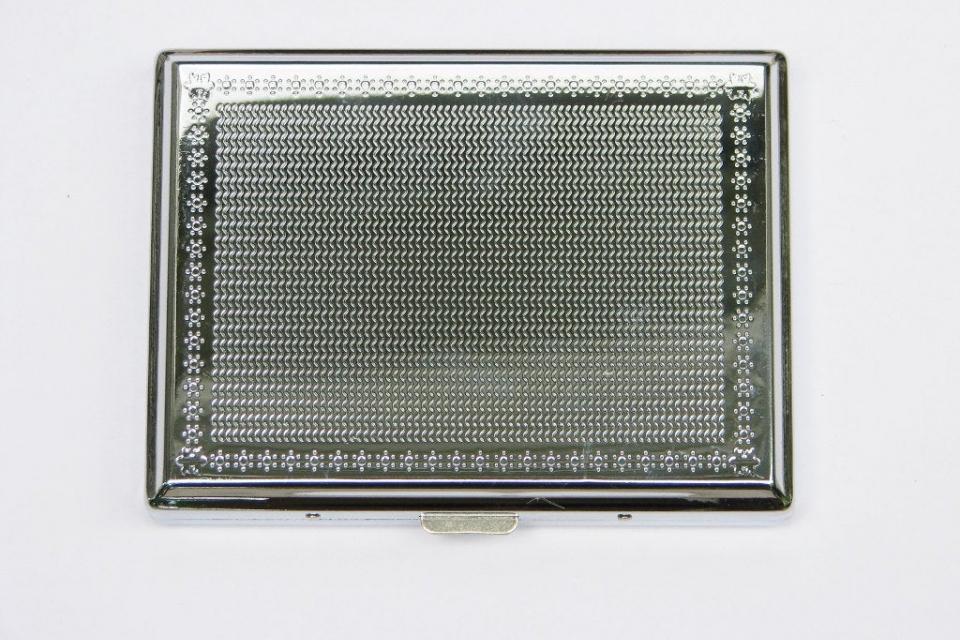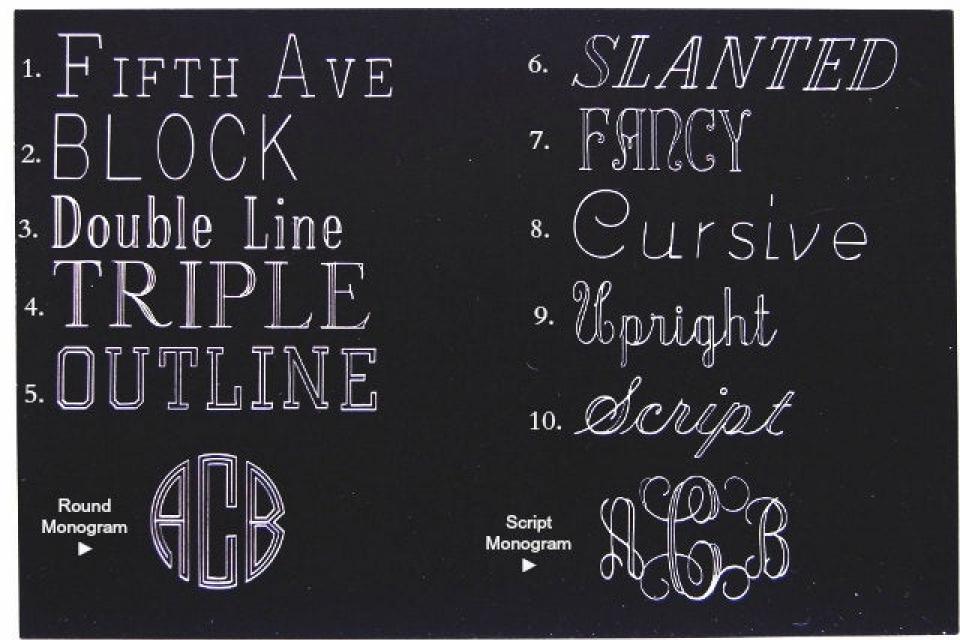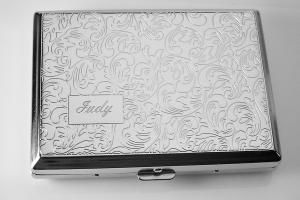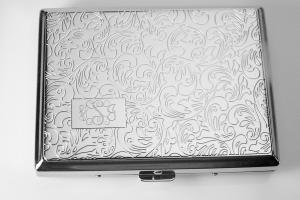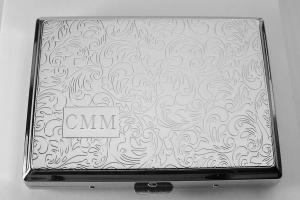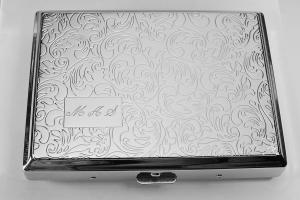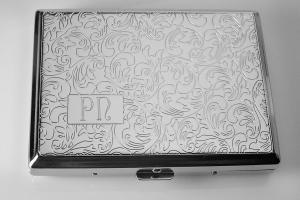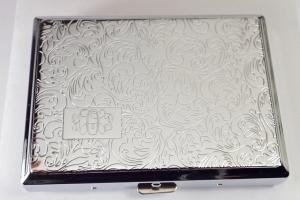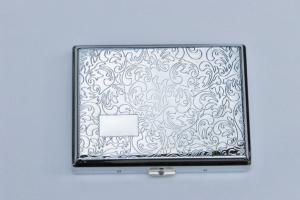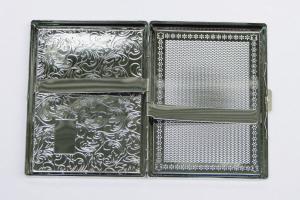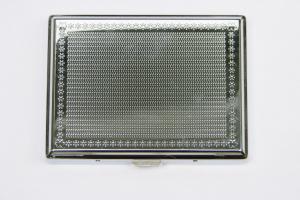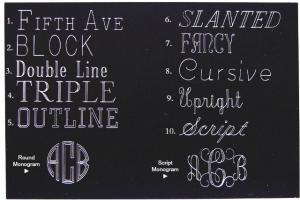 Custom Engraved Personalized Cigarette Case Double Sided 100s Case with Paisley Design -Hand Engraved
This front of this beautifully designed cigarette case is factory embossed with a fancy paisley design and features a nice size rectangle for engraving a name, initials or a monogram. The engraving area measures just under 1" x .50". The back is embossed with a neat wavy line pattern, framed with little flowers.

When closed the case measures a little under 4.25" long x 3 1/8" wide x 3/4". The inside has springy bars to hold the cigarettes in place. This cigarette case holds 20 kings or 100's cigarettes - ten on each side.

Comes packaged in a small gift box.

More 100s cigarette cases

To see more samples of my work, visit the photo galleries !