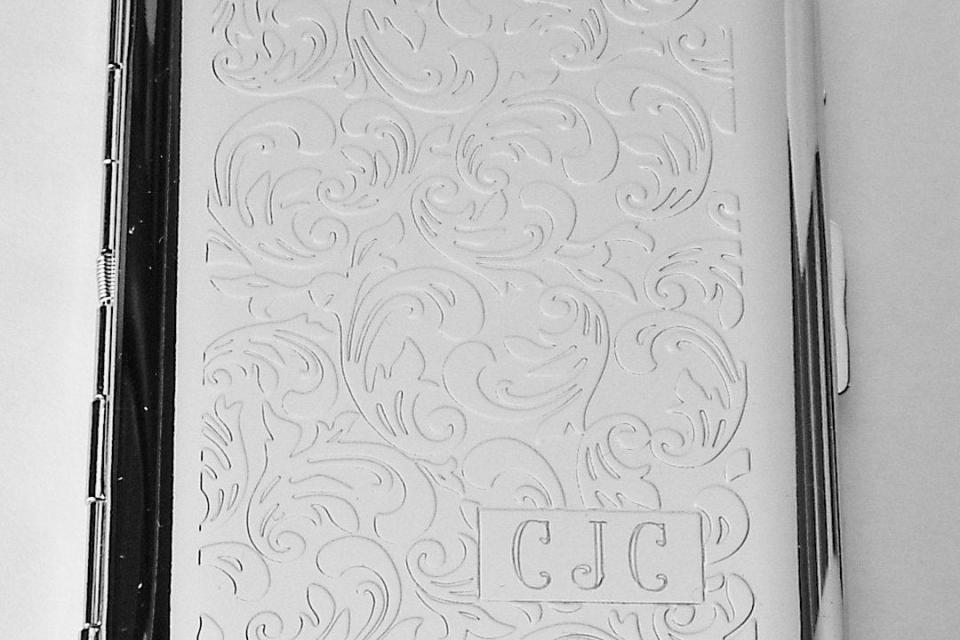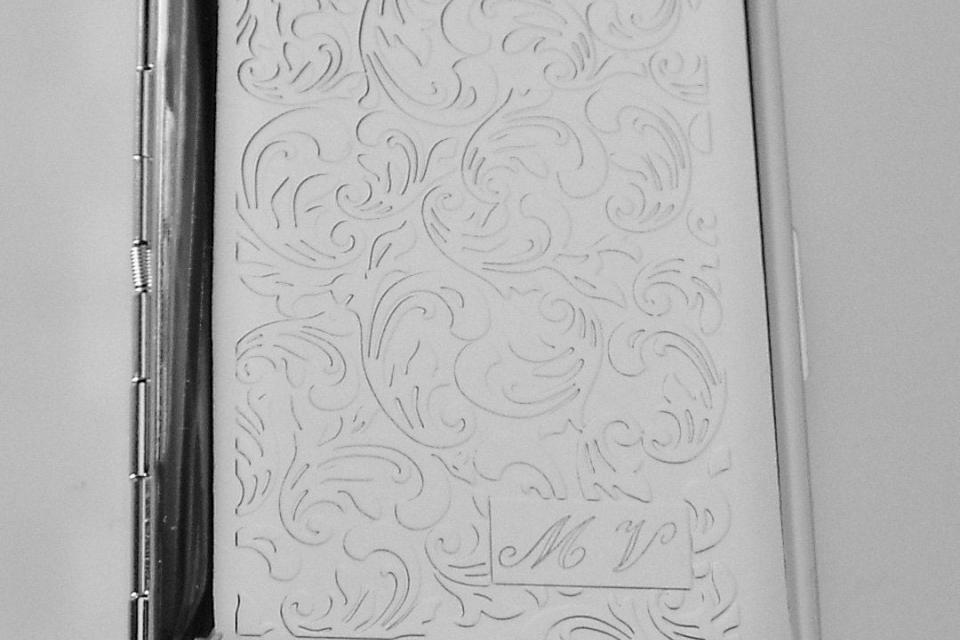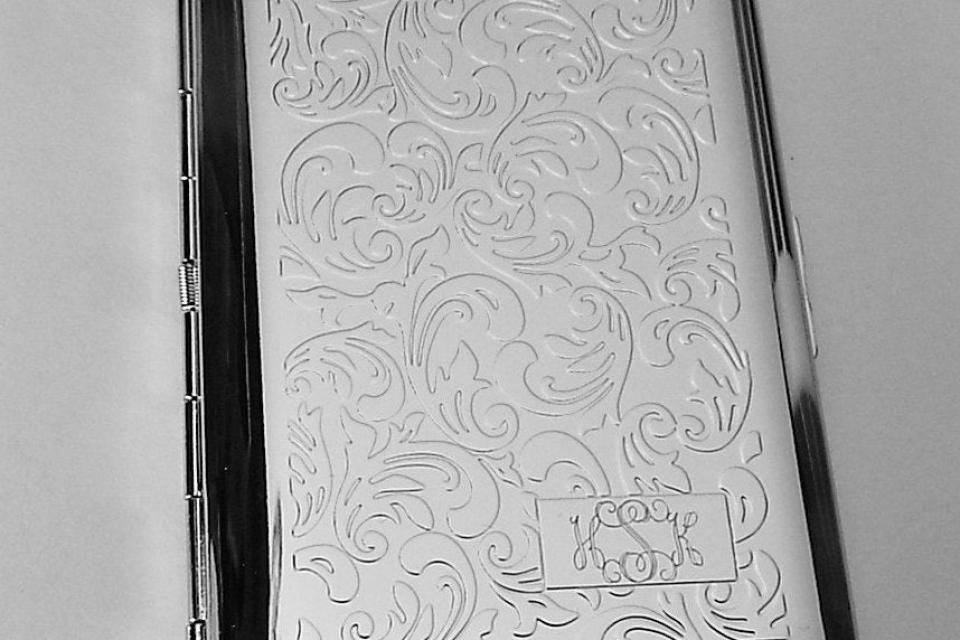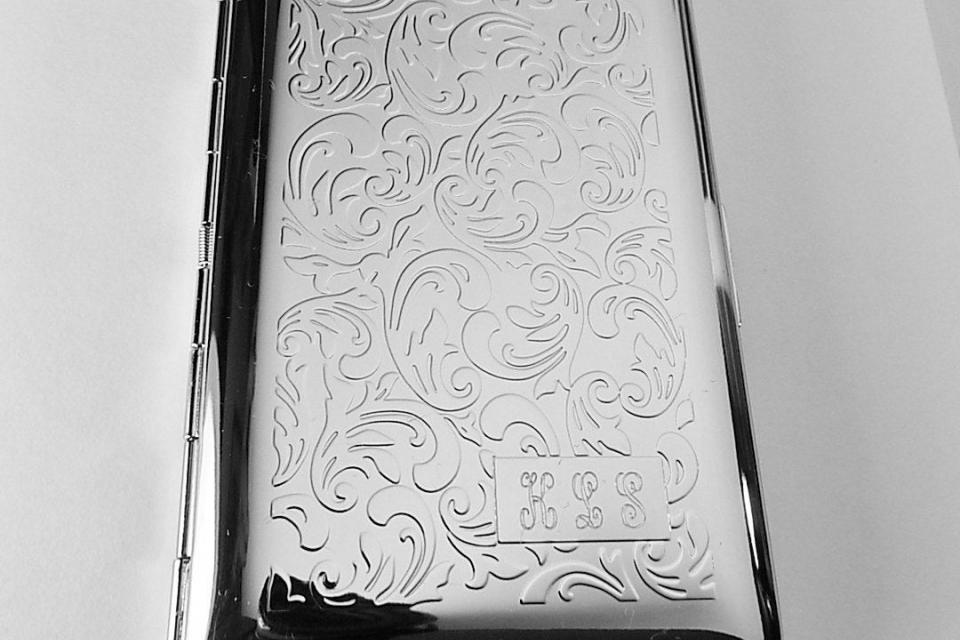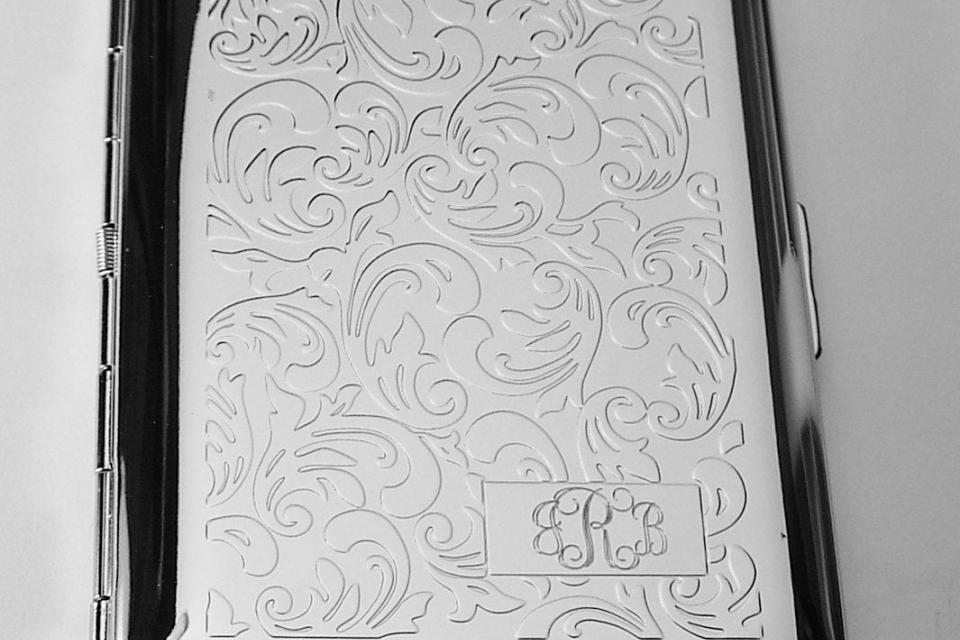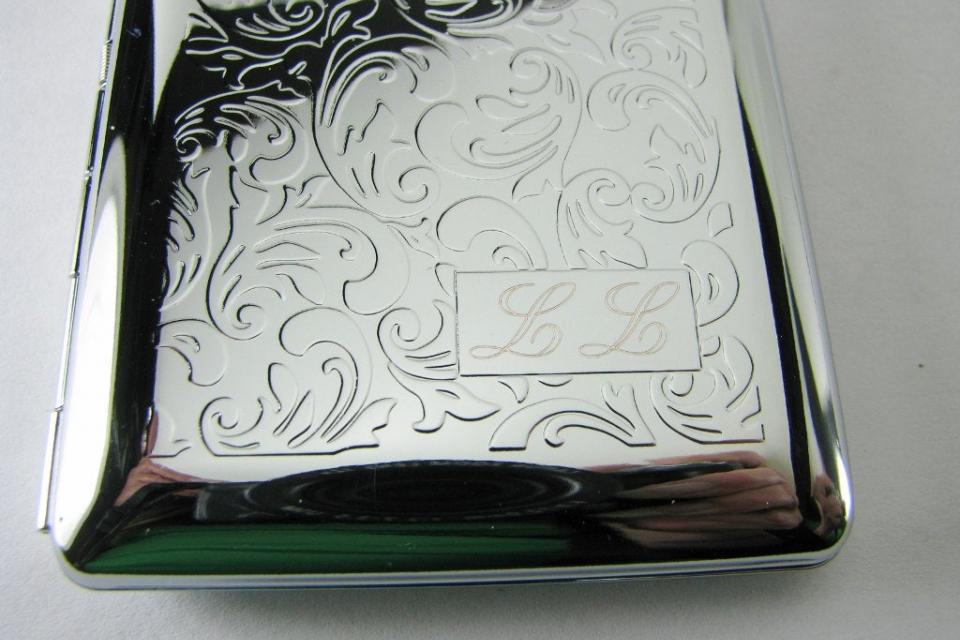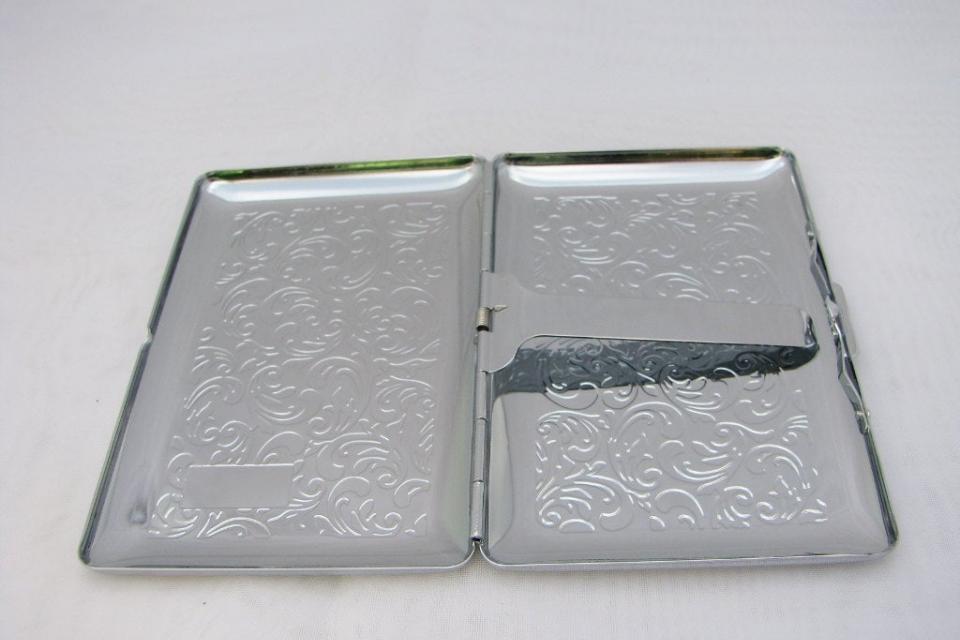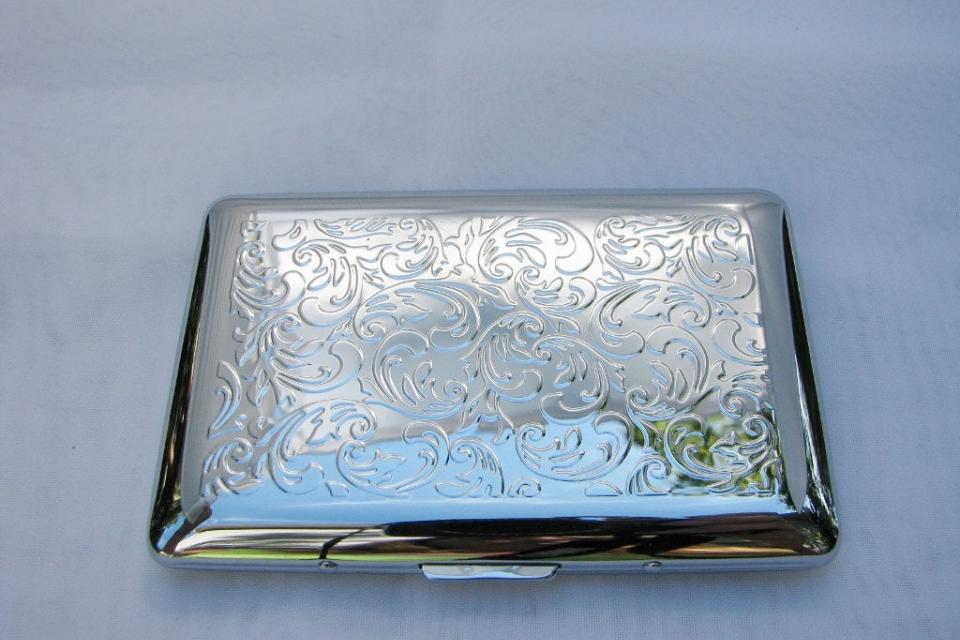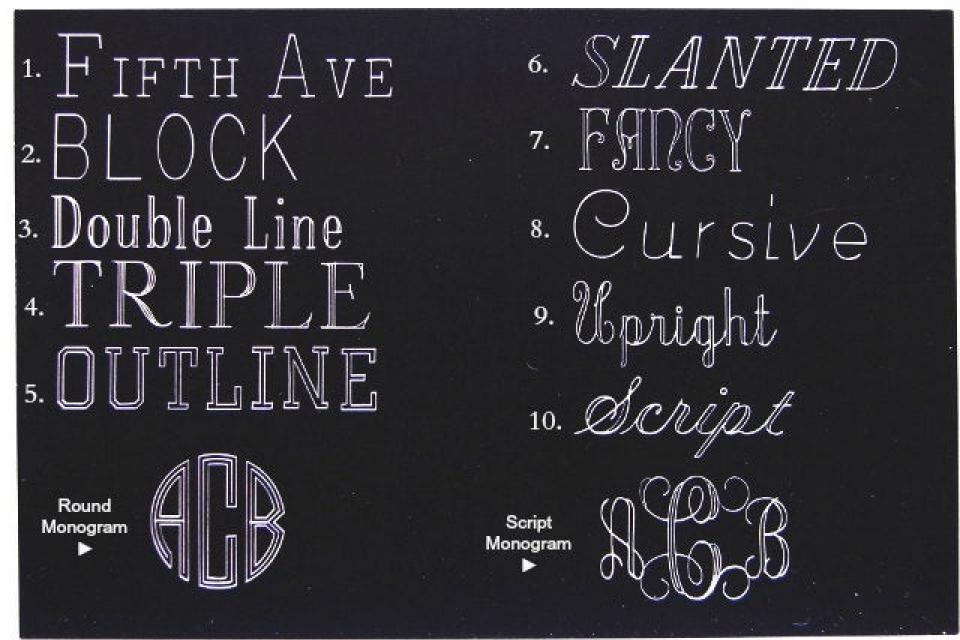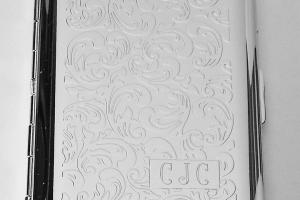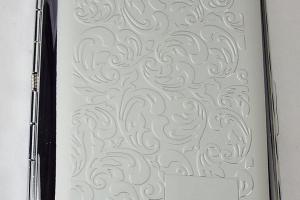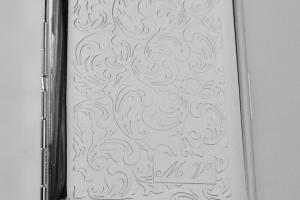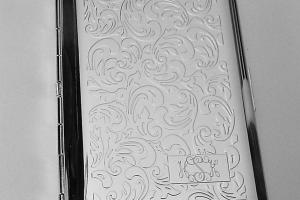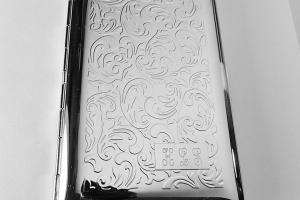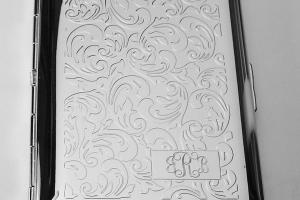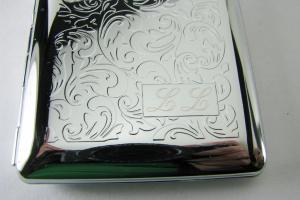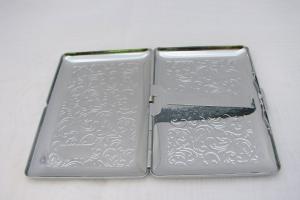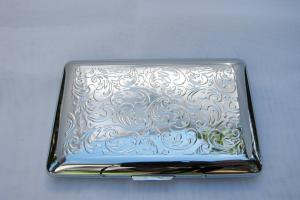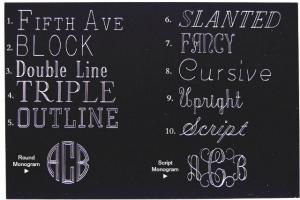 Custom Engraved Business Card Case Paisley Design Business Card or Single Sided Cigarette Case -Hand Engraved
This lovely case is factory embossed with a paisley design covering the front and the back of the case. It features a 3/4" x 5/16" rectangle on the bottom right corner for engraving initials, a small monogram or a short name.

When closed the case measures about 3.75" long x 2.5" wide x 1/4". The inside has a springy bar to hold the business cards in place. Or it can also be used as a small cigarette case - it will hold 7 king size cigarettes.

Comes packaged in a small gift box.

More card cases


To see more samples of my work, visit the photo galleries !