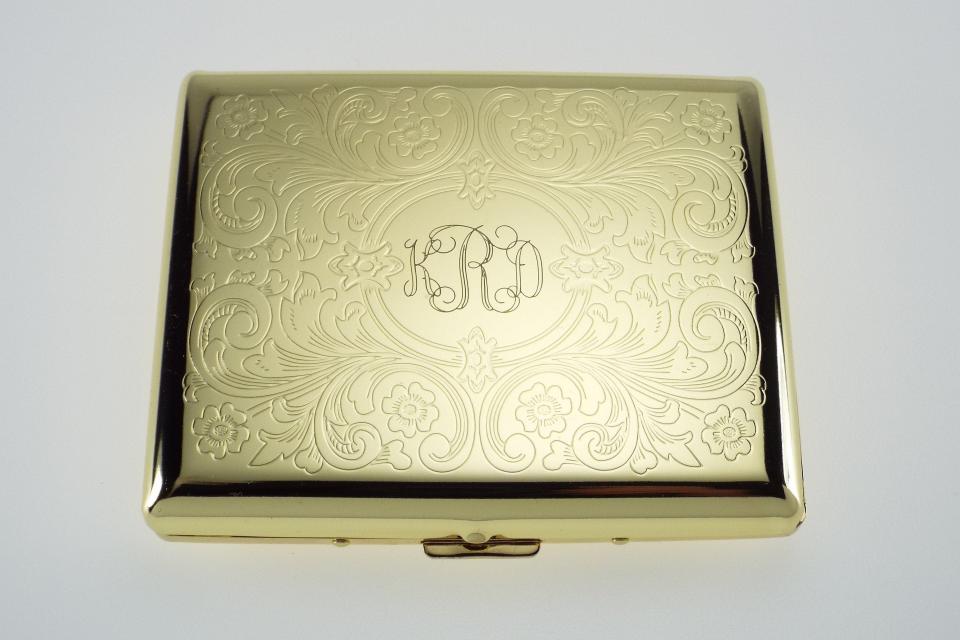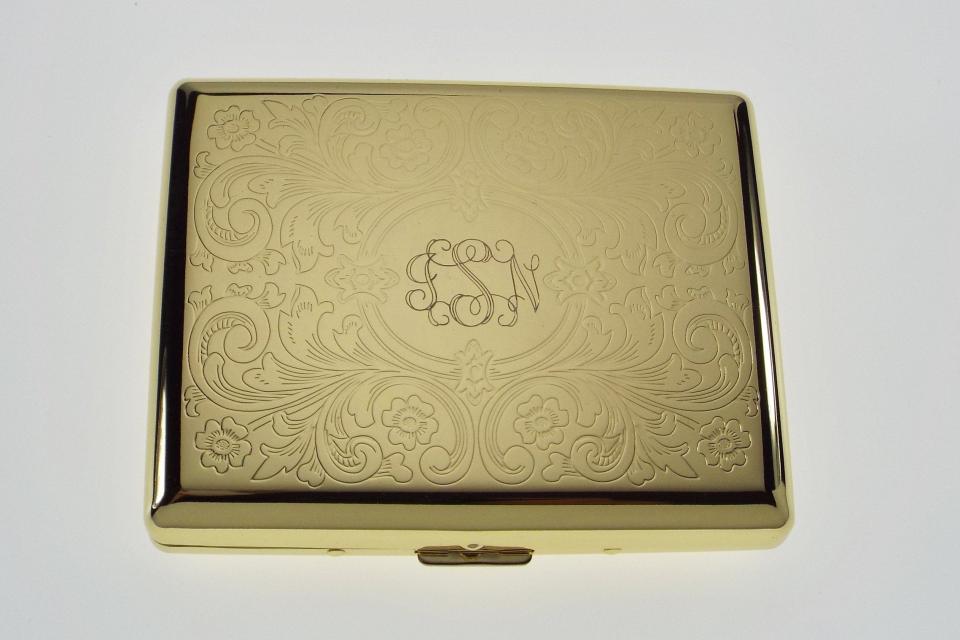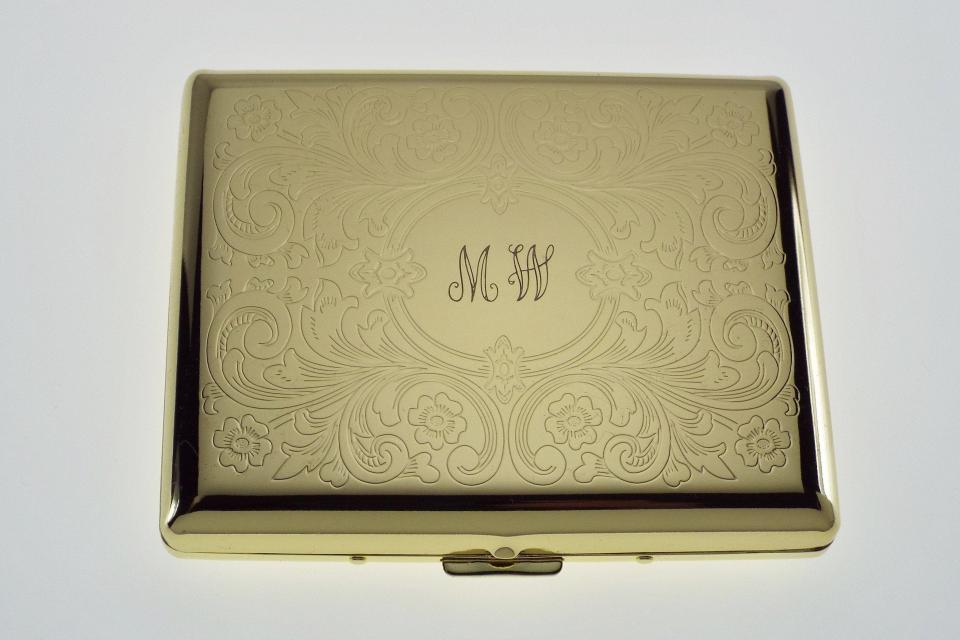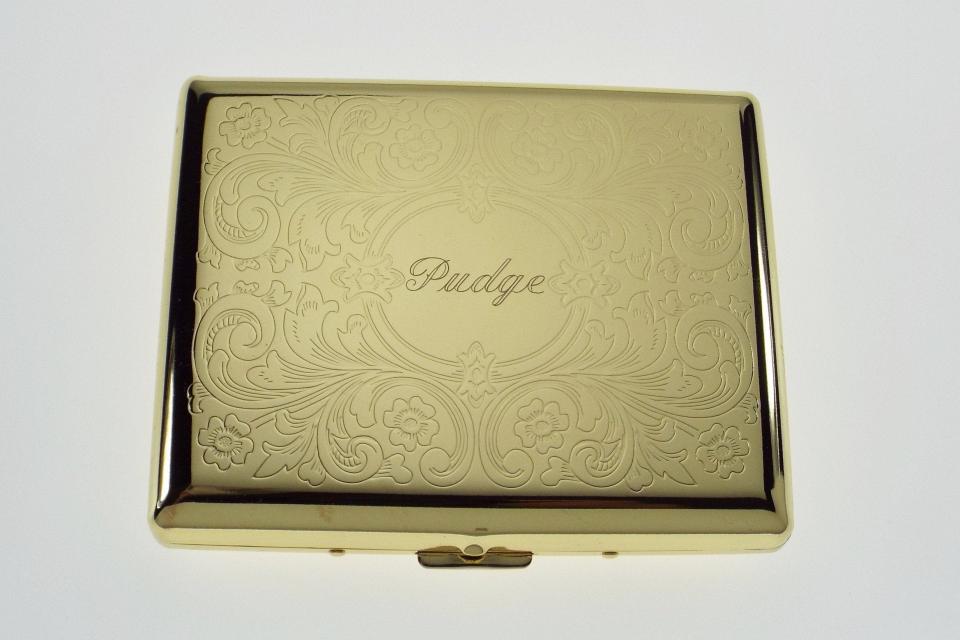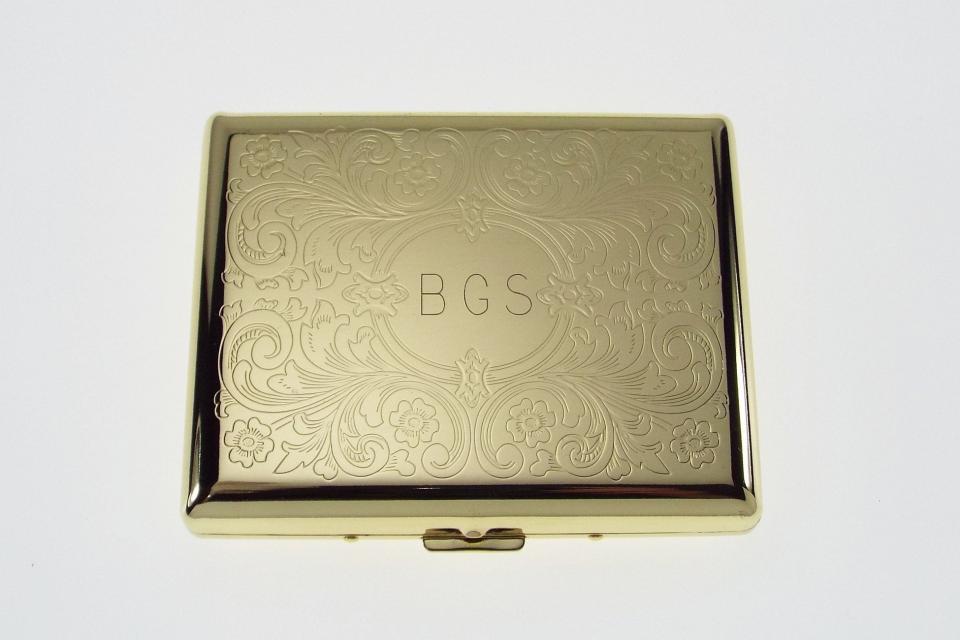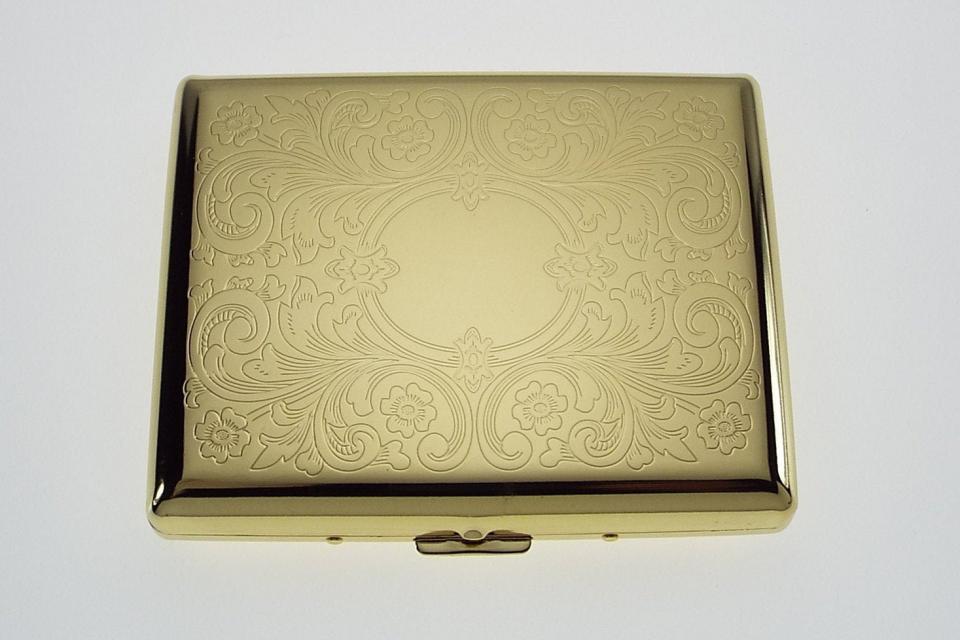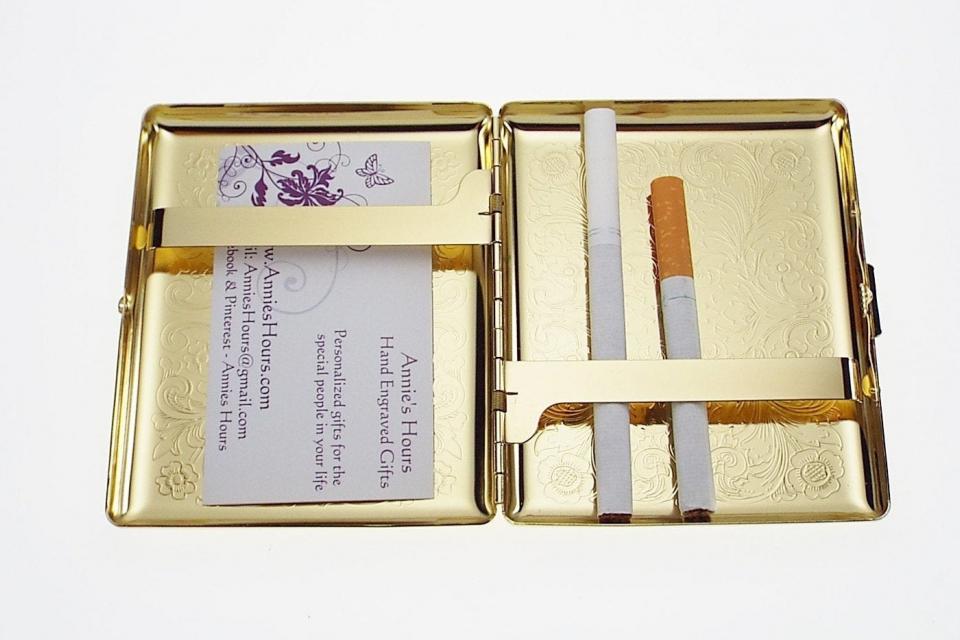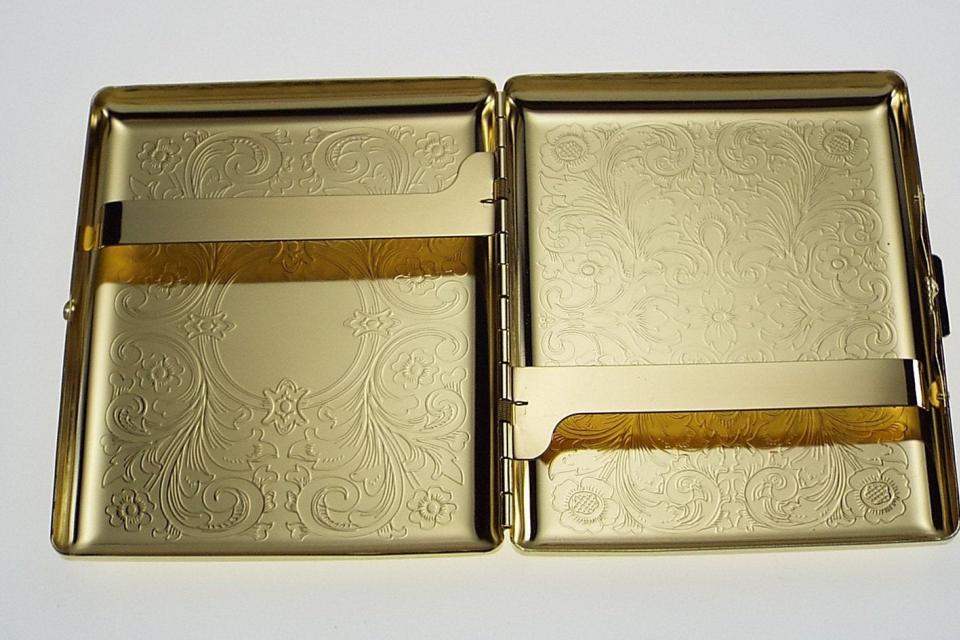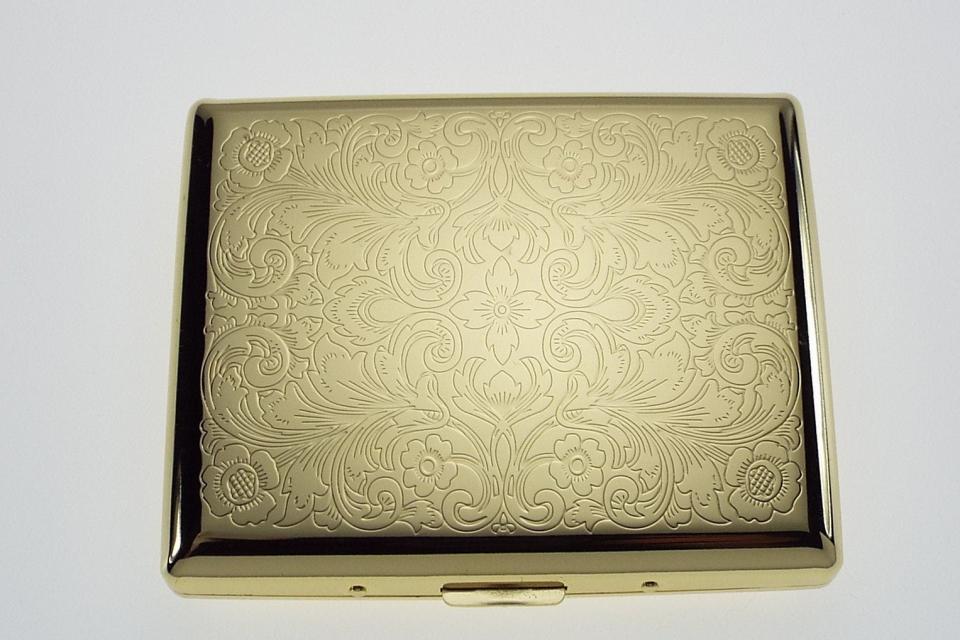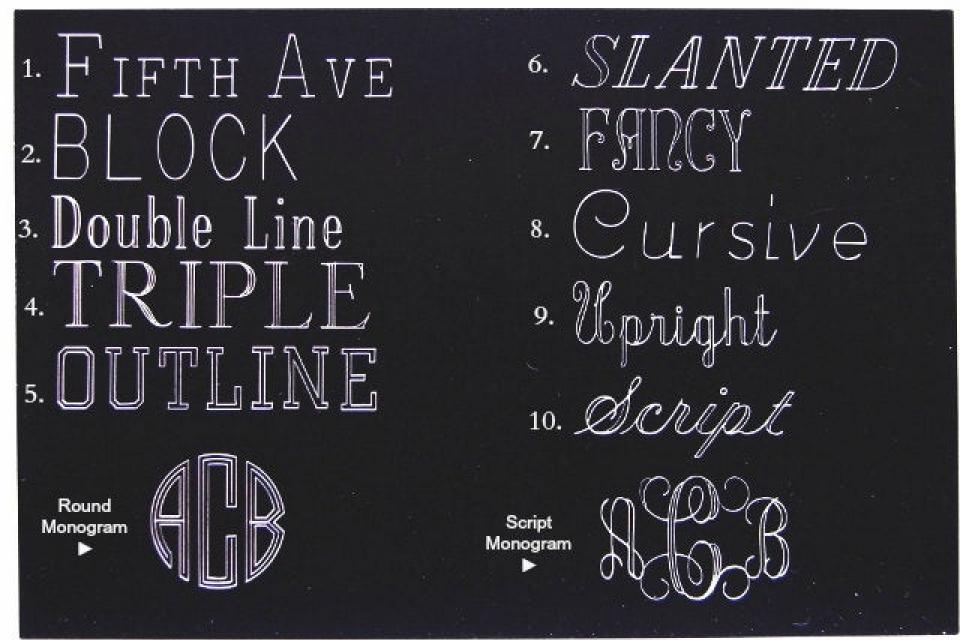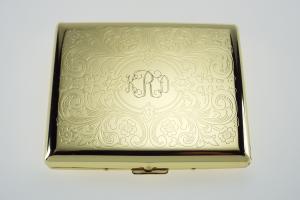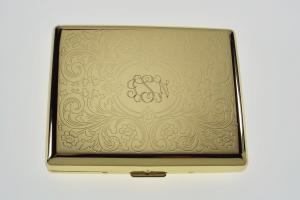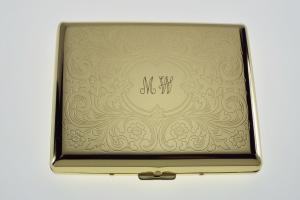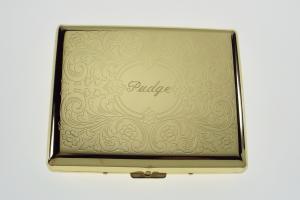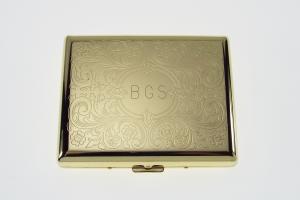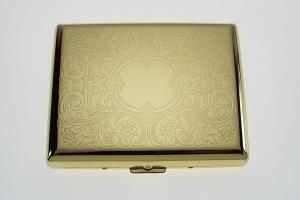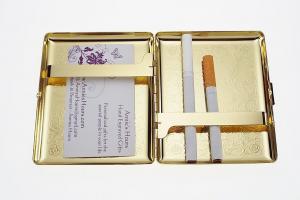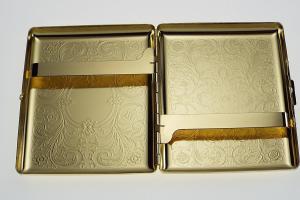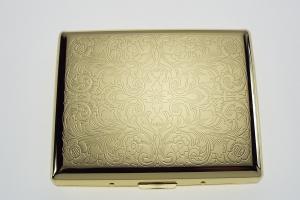 Cigarette Case Personalized Golden 100s Scrolling Design Custom Engraved Double Sided Case -Hand Engraved
This beautifully designed cigarette case is factory embossed with a fancy scroll design covering the front and back. There is a round framed area for engraving initials, a monogram or a name.

When closed the case measures a little over 4" (10.16 cm) long x 3 3/8" (8.57 cm) wide x 3/4"(1.9 cm). The inside has springy bars to hold the cigarettes in place. This one holds 20 cigarettes - ten on each side.

Comes packaged in a small gift box.

This pattern is also available in silver finish

As well as for the shorter, kings cigarettes

More 100's cigarette cases

To see more samples of my work, visit the photo galleries !